Community Service
Details

Last Updated: Friday, 28 January 2022 12:38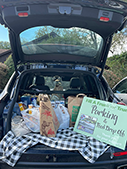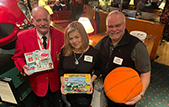 PCA Potomac Community Service
PCA Potomac strives to give back through both Community Service activities and Charitable Giving.
Community Service: Recently we worked in several ways to benefit those less fortunate. Life for some in the DC metro area is marked by a perpetual need for food, shelter, and clothing. In DC alone, there are approximately 4,000 homeless individuals, which is approximately the same number as our Potomac membership.
In the face of this stark reality, we encourage our members to join us in order to make a difference. Recently, we conducted food drives, warm coat drives, and held a toy drive at our annual Holiday Party.
Charitable Giving: We remain committed to our partnership with the Erin Levitas Foundation (ELF) for the prevention of sexual assault. Our ELF partnership continues to be enriching for our membership to learn and grow as we raise funds for this worthy cause.
In addition, we are kicking off our 2022 Public Service effort with another truly amazing opportunity to do good by partnering with the Marshall Legacy Institute. This organization trains and deploys land mine detecting dogs worldwide so that communities in war torn countries can resume a safe existence. You can do a general donation or donate via one of the program teams (DE, AX, etc.) listed. at Marshall Legacy.
Get Involved: If you would like to take an active role, the PCAP Community Service program would love to hear from you! We encourage you to join your fellow club members in donating time and/or funds to help all of our events succeed.
For more information, please contact
Pat Kaunitz, Chair, PCA Potomac Community Service and
Don Keppler Co-Chair
Contact the Community Service team HERE