Autocross
Details

Last Updated: Monday, 21 January 2019 15:24

Autocross events are low-to-medium-speed races against the clock that offer a fun, affordable, and safe way to hone your driving skills and explore your car's handling. For newer performance drivers, PCA Potomac's emphasis on in-car expert instruction will help you quickly learn the basics in a fun, encouraging environment. Each run teaches you more about your car's acceleration, braking, and cornering characteristics -- so you're very soon enjoying the challenge of cutting seconds (and tenths) off your time. More experienced drivers find that autocross is a great way to fine-tune their precision-handling abilities and race their cars at modest cost and time commitment. For race drivers, autocross polishes their skills at swiftly learning new circuits and "finding" hundredths or tenths of seconds in tight corners and quick transitions, which add up to seconds and more on bigger tracks.
PCA Potomac runs our autocross (often abbreviated "AX" and also known as "Solo" or "Autoslalom") events primarily on large parking lots. Autocross courses are marked with traffic cones/pylons and typically involve a mix of slow and medium speed corners, short straightaways, and slalom sections. One driver at a time negotiates the course as quickly as possible against the clock -- with a two-second penalty for each cone knocked out of place. Drivers are awarded the fastest time (inclusive of any penalties) of all runs taken.
When drivers are not running in a heat they perform important tasks that support the event -- such as flagging the course and reporting downed cones. Working the course is another great way to learn as you watch your fellow competitors drive. PCA Potomac also puts a strong emphasis on camaraderie, with participants enjoying lunch together between heats and gathering at the end of the day for a review of the results, the awarding of prizes, and raffle drawings!
Autocross is available to both PCA Members and non-members. Check out our calendar and read more about the program in the FAQ, Rules, Tips & Tricks, and Policies pages on this site.
Autocross Event Registration and Fees
Our event fees vary by location and event type
$115 Pre-Registration only (No Walkups at this event.)
Typical cost structure for Regular Season Events
:
$50 Pre-registration for PCA members
$60 Pre-registration for Non-PCA members
Typical Season Event Schedule
| | |
| --- | --- |
| 7:00 a.m. | Site opens |
| 7:00-8:15 a.m. | Registration |
| 7:00-8:30 a.m. | Tech Inspection |
| 8:15-8:45 a.m. | Course Walkthrough |
| 8:45-9:05 a.m. | Mandatory Drivers' Meeting |
| 9:30 a.m. | Heat 1 Begins |
| ~11:30 a.m. | Lunch |
| ~12:00 p.m. | Heat 2 Begins |
| 2:30-3:00 p.m. | Typical ending time |
Why should you attend a Potomac PCA Autocross?
Read the article on page 10 of the April 2017 issue of der Vorganger:
April 2017
What to Expect at Your First Autocross
Read the article on page 12 of the February 2018 issue of der Vorganger: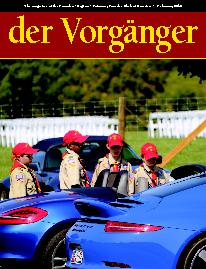 February 2018