Details

Last Updated: Sunday, 08 April 2018 12:20
Written by Ron Flax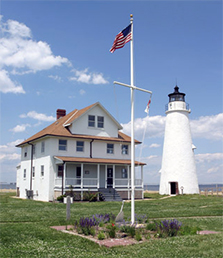 Join us for this first-time early summer Drive and Dine event, as we enjoy a trip back into the 19th Century maritime era, but from the comfort of our Porsches! The drive will consist of a two-day scenic weekend tour of Southern Maryland's lighthouses. Situated along the Chesapeake Bay and the tidal Potomac, these lighthouses date back to the early 1800s, including Thomas Point Shoal in Annapolis, Cove Point, and Drum Point along the bay and Piney Point, the latter on the tidal Potomac. Connecting these lighthouses, we will follow some of the loveliest and most hidden "blue roads" in the mid-Atlantic.
Read more: And Now for Something New - Our First Lighthouse Tour!