Details

Last Updated: Monday, 12 October 2020 08:51
Written by Ron Flax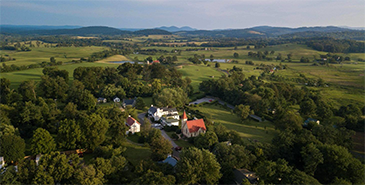 Our Maryland Fall Drive may have sold out, but do not fret! For our Virginia Fall Foliage Drive and Dine on November 8, we will enjoy a scenic drive across leafy Loudoun County to the historic Ashby Inn for brunch, and top it off with the best dessert - another scenic drive, across Mount Weather, leading to the wonderful Sunset Hills Vineyard and winery, including a tour and tasting.
We will meet (socially-distanced, or course) at a rally point north of Manassas, Virginia around 10:15 am , heading across some of our favorite Northern Virginia back roads, bound for Paris, Virginia. The Ashby Inn will be greeting us around 11:30 am with a three-course gourmet brunch, either on their covered and heated patio or inside the inn itself, depending on weather conditions.
Read more: Virginia Fall Foliage Drive and Dine Returns on November 8
Details

Last Updated: Sunday, 27 September 2020 15:21
Written by Ron Flax
2021 PCA Potomac Elections will take place following the Annual Meeting on Saturday, December 5, 2020 at 10:00 a.m. - Location TBD
PLEASE REGISTER TO ATTEND AT: msreg.com/2021Elections
In accordance with the PCA Potomac's Bylaws, the 2021 executive officers will be elected by the membership on Saturday, December 5th, 2020 at the Annual Membership Meeting. As the date gets closer, we will decide if it will be an in person event or a virtual event, depending on the status of the COVID pandemic in December.
The 2021 officer candidates, proposed by the club's Nominating Committee, are presented below. The Past-President and the President are not under election as their roles are automatically advanced per the Bylaws.
If you would like to nominate an additional candidate for Vice President, Treasurer or Secretary pursuant to the Potomac Bylaws, please submit your candidate, along with the endorsement of five active PCA Potomac members, to the Nominating Committee Chair, David Dean (pastpresident@pcapotomac.org), by October 5th, 2020.
Your vote is important to PCA Potomac. As a result, Potomac is providing two ways to vote this year: (a) electronically via mail-in ballot via email or (b) in person at the annual meeting.
Details

Last Updated: Saturday, 29 August 2020 14:30
Written by Ron Flax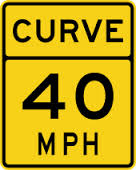 New date: September 26th
Yes, we're all bored to death and need some exciting Porsche events to relieve the stress. How about a rally?
We're planning a simple "All About Speed" rally for Saturday August 29. The starting location will be Traville Gateway Center in Rockville at 9:30am. The drive will meander its way over all our favorite back roads and end at the home of PCA member Tony Pagonis in Monrovia, MD. There will be a BBQ food truck at the finish, and the property is large enough with lots of outdoor space to properly practice social distancing.
The cost of the rally will be $50 per car, with lunch included for both driver and navigator. Entry will be limited to the first 25 cars to register at msreg.com/SummerofCovidRally
Date: Saturday, August 29
Time: 9:30am
Starting Location: Traville Gateway Center in Rockville, MD
Contact Info: dogzmom@verizon.net or rally@pcapotomac.org
Details

Last Updated: Friday, 29 May 2020 15:11
Written by Ron Flax
Story by Alan M. French. Photo by Kristen Crowley
The Porsche Club of America's ninth Treffen North America will be hosted at the historic Greenbrier resort, deep in the Allegheny Mountains of West Virginia. This is the first ever PCA Zone 2 Treffen and our very own Potomac Region is excited to join the First Settlers and Shenandoah Regions in supporting the five day event, September 16-20th, 2020.
The German word "Treffen" is a verb that means, "To meet." Porsche Treffens are organized by various Porsche groups around the globe each year.
For those unfamiliar with the PCA Treffen, they are prestigious, multiday events at premier locations in North America, open to members from all regions. PCA National organizes two per year; in Spring and Fall. You may have seen invitations for this year's Spring Treffen at the Broadmoor in Colorado Springs. Treffens are very popular and attract a wide diversity of Porsches and Porsche people.
Details

Last Updated: Saturday, 25 April 2020 16:41
Written by Ron Flax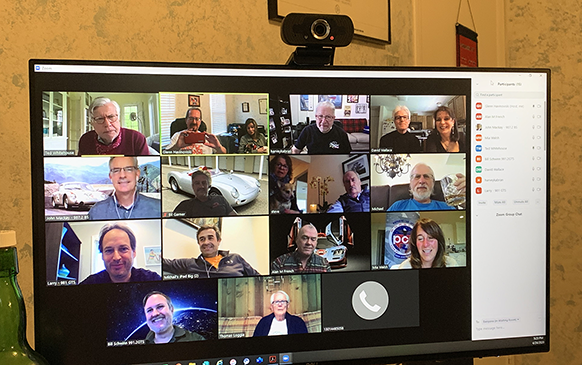 The Drive & Dine program organizers, led by Glenn Havinoviski, decided enough with the lack of socialization and created a virtual event with many of the usual drive and dine suspects.
This was the second such event held by the Drive & Dine program, the first was less advertised and as a result a smaller gathering. But folks enjoyed it so Glenn organized another get together and requested that participants register for the event just like an ordinary Drive & Dine event.
Participants were asked to share the following:
Their favorite adult or child beverage
The latest on how they and their family have been holding up
The latest news on what they've been doing with their Porsche
Any cool face mask designs they were wearing?