Details

Last Updated: Tuesday, 19 October 2021 14:55
Written by Ron Flax
For more information click here
Details

Last Updated: Tuesday, 19 October 2021 15:00
Written by Edward Hahn

Announcement: our Maryland and Virginia Fall Drives are sold out and waitlisted, and are closed for new registrations. Thanks for all of the interest!
Tech Session Cancellation: Unfortunately, we have had to cancel the 16 October Tech Session, for the Last DE at Summit Point 22-24 October. Drivers can obtain a Tech Inspection from independent Porsche shops or Porsche Dealers - the 30-day window is open.
---
Students at last weekend's Tire Rack Street Survival course hosted by PCA Potomac.
---
Details

Last Updated: Wednesday, 14 July 2021 21:27
Written by Ron Flax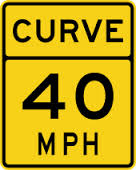 The second rally of 2021 will be the popular Barns and Bridges photo Rally on Saturday, September 25. Cars will meet behind Starbucks at 400 E.Ridgeville Blvd in Mt.Airy at 9:30 AM. Ending location is Mountain Gate Family Restaurant in Thurmont. Cost is $60/car, which includes buffet lunch for both driver and navigator.
Registration opens at 9:00am Friday July 16 at msreg.com/Fall2021Rally
Event is limited to 34 cars.
Contact dogzmom@verizon.net for more information.
Details

Last Updated: Sunday, 28 February 2021 19:33
Written by Ron Flax
With sadness, and with gratitude for the opportunities the club has afforded him over the past 10 years, Gary Baker has resigned as President of PCA Potomac, effective February 28, for personal reasons. Please join us in extending sincere thanks to him for his service and for his ongoing dedication to the club. In accordance with the PCA Potomac Bylaws, Diane Sullenberger has become President and has appointed David Dean Vice President until December 31, 2021.
PCA Potomac leadership hopes that you will join us for our Annual PCA Potomac Volunteer Appreciation and Awards Celebration and Open Board Meeting via Zoom on Tuesday, March 16th at 7:00 PM. Bring your dinner, bring your beverage(s), bring your blanket, get comfortable. We will have a lively and fast-paced meeting, featuring club updates, as well as special awards and prizes. If you haven't done so already, you may register at: https://www.motorsportreg.com/events/pca-potomac-awards-open-board-meeting-virtual-call-founders-593943.
Details

Last Updated: Friday, 26 February 2021 16:18
Written by Ron Flax

The 2021 Drivers' Ed (program sponsored by OG Racing) Event Schedule is online here
Online Registration for PCA members is up on MotorsportReg.com.
Some season highlights:
Multiple events at Summit Point Motorsports Park
Away trips to VIR, Pitt Race and Watkins Glen
Multiple HPDC events