What is a Concours?
Details

Last Updated: Monday, 20 December 2021 10:24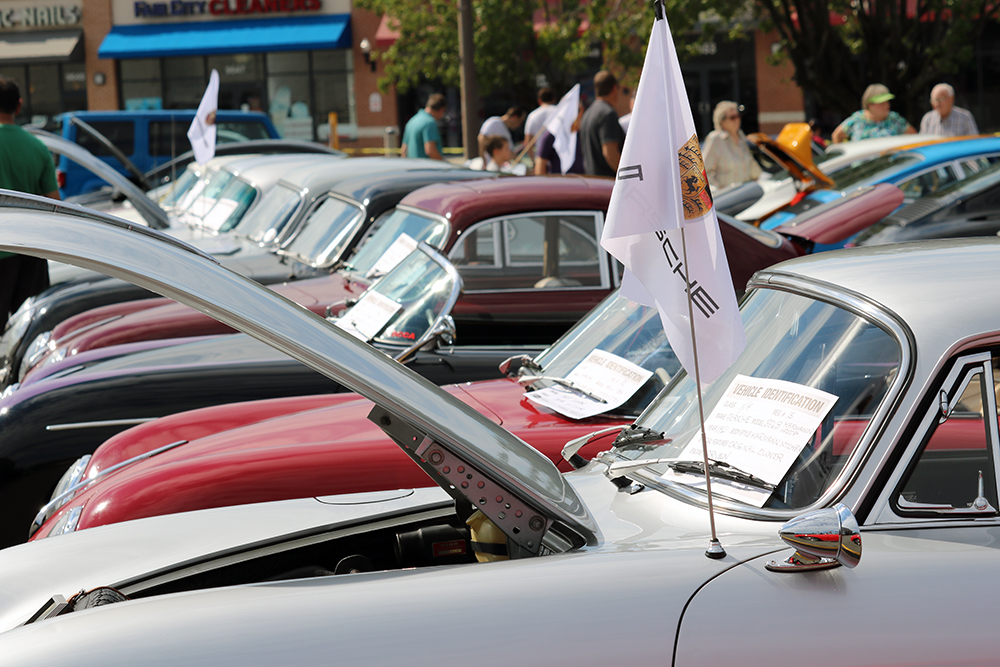 The word "Concours" is derived from "concours d'elegance", which is French for a "gathering of excellence." Concours first began in France as a competition to determine the finest carriages. It has now grown into a worldwide phenomenon where many of the finest vehicles gather to be displayed as works of art and compete for prestige.
With the dawn of the automobile age, a new era of craftsmanship and engineering ingenuity began. The Concours d'Elegance has become a celebration of the automobile. More than a million people now collect, preserve and trade classic automobiles. The Concours d'Elegance exhibits and judges preserved or restored vehicles. Judges decide who has done the most outstanding job of proper care, maintenance and preparation.
PCA Potomac Concours
PCA Potomac's car shows offer a variety of venues and levels of competition. We have "low key" events, often combined with a rally or picnic or some other social event. These are "Wash & Shine" shows, also called "People's Choice" shows without "official" judging. The judges are the voting public. Winners are selected by ballots cast by owners/spectators. It's a fun way for car buffs to break into showing their car.
We also hold a true concours, which is a fully judged event where Judges selected by the club use a scoring sheet, and points are deducted from a maximum possible score based on car condition and cleanliness. Various concours rules are used depending on the level of competition. The Deutsche Marque Concours d'Elegance is a judged concours where "Judges" use score sheets. They do "top only", meaning that the undercarriage of the car is not scored. The judges examine the body, interior, trunk and engine compartment. They may even ask for the owner to start the car and test lights, radio and horn for operation.
The Potomac Concours Group welcomes any and all Porsche models whether they are old or new. We usually hold the Deutsche Marque Concours d'Elegance in May, The Gathering of the Faithful Labor Day weekend, and a low-key event at the Annual Club Picnic. We also hold a few other special events each year in addition to these three.