Rally
Details

Last Updated: Friday, 14 January 2022 19:51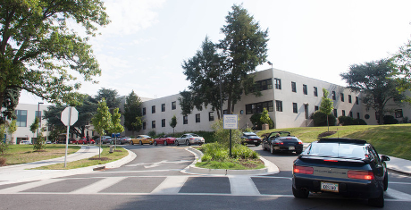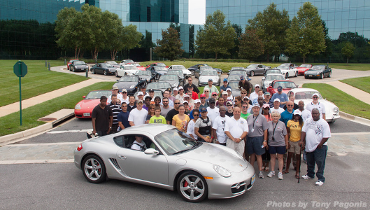 Rally is a great event for all members! Just drive your car on regular roads and find your way to the finish point where we usually have a social event. Registration is recommended. For events that have a social after, we like to have a count to plan for food, etc.
2021 Rallies (look for the 2022 schedule to come!)
| | | | | |
| --- | --- | --- | --- | --- |
| Saturday, April 24, 2021 | Spring Rally | | Register | |
| Saturday, September 25, 2021 | Fall "Barns and Bridges" Rally | | Register | |
RALLY FAQS
What is a Rally?
A PCA Rally is like a scavenger hunt in your car. If you like puzzles, you'll love rallying. If you just love driving your Porsche on back country roads, you'll love rallying too!
How does a rally work?
We meet at a convenient location, usually a shopping center that has a large parking lot and restroom facilities. Each team will be given a packet of information with directions and rally clues. After a short driver's meeting, teams will leave in 2-3 minute intervals until all the cars are on the course.
What if I have a terrible sense of direction?
It doesn't matter. You will be given explicit directions with mileage markers for all the turns on the rally course.
Should I bring a GPS?
Only if you need to find the starting location or your way home after the rally. A GPS is irrelevant on the rally as you will have to follow the directions in order to solve all the clues.
What else should I bring?
Most importantly, bring a navigator! It will be very difficult to handle the directions, the clues, and the driving without one. Other things that are helpful are clipboards to keep your paperwork organized, a pen or pencil, tape for pictures if it's a photo rally, a calculator, and a highlighter.
What's A TSD Rally?
A Time-Speed-Distance rally. These rallies often require special equipment for exact timing, and lots of volunteers for checkpoints. This is NOT what we run at PCA.
What's a gimmick rally?
The gimmick part of the rally tests your ability to answer clues based on things you see along the route. It might be as simple as filling in the blanks of an unusual sign, or it might require a little "thinking outside the box", but all the answers will be found along the route.
What's a photo rally?
You will be given a series of pictures which will have to be identified on the rally route. They might be interesting signs or lawn ornaments, or something unusual you see. This is where the tape comes in handy – tape the photos to the dash so the driver can see them too!
What is a Shortest Distance Rally?
Instead of the usual explicit route directions, you are given a map. Clues are given to explain where on the map certain landmarks can be found in order to answer a set of questions. Teams must find their own way to every location taking the shortest distance they think possible.
How long is a rally?
Rally courses typically are 60-70 miles in length, and take 2-3 hours to complete. Our rallies always end at a restaurant or special event that involves food, time to socialize, and admire each other's cars.
I'm very competitive. Is this for me?
Rallying is fun for everyone. You make it as competitive as you want, but remember it's NOT A RACE. The winners are determined by how many clues they answer correctly. The top three teams are awarded trophies.
Registration
The online registration will be available approximately one month before each rally date, and will close the day before. Some rallies will require pre-registration (Picnics, Vine Tours, etc.)
Contact the Rally team HERE.