Monthly Breakfasts/Brunches
Details

Last Updated: Friday, 16 December 2016 13:39
Monthly Breakfasts/Brunches - First and Third Saturdays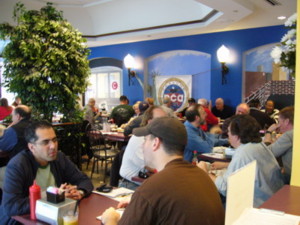 The easiest way to start participating in PCA Potomac is to come to one of our monthly breakfasts. We casually get together on the first Saturday of the month in Manassas, Virginia and third Saturday of the month in Glen Echo, Maryland.
It's a great way to meet other Porsche enthusiasts, talk about your cars, maybe trade some tips, or just hang out and enjoy the morning. The monthly breakfast meetings are an easy, low key way to get involved with PCA Potomac. These "meetings" are more social gatherings than business! Everyone is welcome including new comers to PCA, out of town PCA members and visitor from any region. Welcome!
---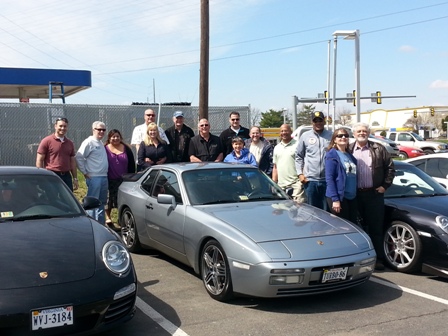 City Grille
11:00 am - 1:00 pm
10701 Balls Ford Rd.
Manassas, VA 20109-2402
Telephone: 703-330-3011
http://www.citygrillemanassas.com
Get Google Map Directions
The First Saturday Brunch is held at City Grille in Manassas, VA from 11:00 AM - 1:00 PM on the first Saturday of every month. The City Grille is perfectly located just off of I-66 Balls Ford Road providing us rapid access to some of northern Virginia's best scenic roads. The City Grille has indoor and outdoor seating and ample parking. Pile everyone into the Family Truckster (or even a Porsche!) and come out for a great breakfast and make some new friends. Please invite any prospective members and help us grow.
---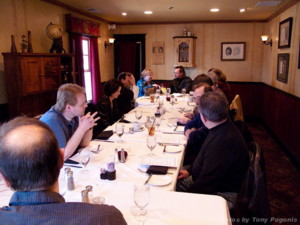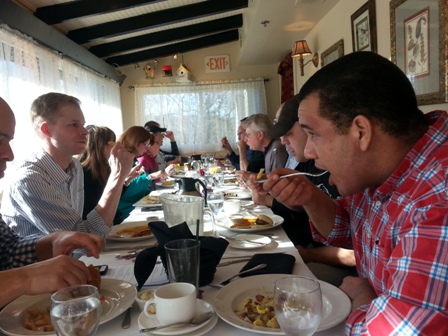 The Irish Inn at Glen Echo
11:00 am - 1:00 pm
6119 Tulane Avenue
Glen Echo, Maryland 20812
Telephone: 301-229-6600
http://www.irishinnglenecho.com
Get Google Map Directions
The third Saturday Brunch The Irish Inn in at Glen Echo, MD beginning at 11:00 AM on the third Saturday of every month. We have a private room upstairs, so just head there. The Irish Inn is at 6119 Tulane Ave in Glen Echo, just off of MacArthur Boulevard, and can be easily accessed from the Clara Barton Parkway by taking the Washington/Glen Echo exit. There is parking in front and behind of the Inn, and there is additional parking up the road in front of Glen Echo Park. For some reason everybody love to go to Glen Echo so come early to this event to ensure a seat at the table!