Details

Last Updated: Monday, 22 February 2016 10:12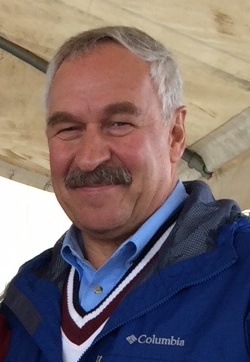 Gary Brindle passed away last Wednesday, 3 February. He will be sorely missed. A long-term member of Potomac, Gary was a former Club Secretary and Rally Chair. Gary was instrumental not only in serving PCA Potomac on the Executive Committee, but really grew our rally program and set it up for continued success with Craig and Linda Davidson, but created great events like the Camp Friendship rallies, which not only raised money for this camp for children with cancer, but ended with a car show at the camp with a "Kid's Choice." I still have fond memories of these rallies, and great pictures.
For my part, three things will always stand out in my mind about Gary. First, Gary was an eternal optimist – Gary could always see the positive in any situation (which was ideal as an owner of two 914s). Second, he always had a smile on his face – for everyone. Finally, he could write an obscure rally question with the rest of them. I remember a rally I did really poorly in because it had a lot of clues relating to the French and Indian War (and referred to Braddock Road) – especially puzzling for me as a history buff! Gary knew how to stump just about anyone. I would have loved to see him talk to Stephen Hawking. To honor Gary, Craig and Linda Davidson are already working on a Gary Brindle Rally. I will be the first to register.
Farewell and God speed, old friend. You will be missed.
by John Eberhardt, Past President
A memorial service is being held at 10 AM this Saturday, February 13, 2016 at Greenwich Presbyterian Church, 15305 Vint Hill Rd., Nokesville, VA, 20181