Anybody Want to Rally?
Details

Last Updated: Saturday, 29 August 2020 14:30
Written by Ron Flax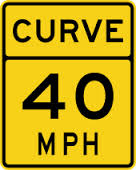 New date: September 26th
Yes, we're all bored to death and need some exciting Porsche events to relieve the stress. How about a rally?
We're planning a simple "All About Speed" rally for Saturday August 29. The starting location will be Traville Gateway Center in Rockville at 9:30am. The drive will meander its way over all our favorite back roads and end at the home of PCA member Tony Pagonis in Monrovia, MD. There will be a BBQ food truck at the finish, and the property is large enough with lots of outdoor space to properly practice social distancing.
The cost of the rally will be $50 per car, with lunch included for both driver and navigator. Entry will be limited to the first 25 cars to register at msreg.com/SummerofCovidRally
Date: Saturday, August 29
Time: 9:30am
Starting Location: Traville Gateway Center in Rockville, MD
Contact Info: dogzmom@verizon.net or rally@pcapotomac.org