Let's Get Ready to Rally!
Details

Last Updated: Monday, 25 March 2019 12:20
Written by Ron Flax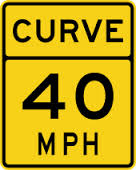 It's that time of year again…Rally Season!
Our first of three rallies for 2019 is scheduled for Saturday April 27. We will meet at 9:30am at Worthington Manor Golf Club, 8329 Fingerboard Rd, Urbana MD. While all the requisite paperwork is filled out, participants can enjoy a continental breakfast prior to our 10:00 drivers meeting. Teams will then set out on a spirited 90-mile drive through picturesque Northern Maryland. We've incorporated some of our favorite "Porsche roads" with some new adventurous ones thrown in too. To start the season off with the simplest format, this will be an "All About Speed" rally. Along the route teams will be required to add and subtract all the speed limit signs (details are explained in the aforementioned drivers meeting). Sounds easy!
When teams arrive back at Worthington Manor, they will be treated to a buffet lunch while waiting for everyone to arrive. Once all the scores are tallied, winners will be announced with the top three teams receiving trophies for their efforts. The cost for the rally is $65/PER CAR. This includes breakfast and lunch for both driver and navigator. There will be vegetarian options available at lunch.
For more info contact dogzmom@verizon.net or rally@pcapotomac.org
To register go to msreg.com/2019SpringRally. This event is limited to 30 cars and will be held rain or shine.