RALLY #3 IS READY!
Details

Last Updated: Monday, 17 July 2017 08:00
Written by Craig Davidson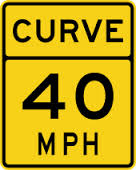 The third rally of the season will be held on Saturday August 26. In past years this date has been reserved for the annual Augustoberfest in Hagerstown. This year will be different.
If you read about our adventures with Vintage Rallies in July's issue of dv, then you know we are excited to try something new. This year's rally will be a modified TSD – Time:Speed:Distance – format. You will not need any special equipment, nor will there be any "traps" like you might find on a traditional TSD.
We will begin at Worthington Manor Golf Club, 8329 Fingerboard Rd, Urbana MD 21704. When you enter the parking lot there will be a designated area for Porsche in the lower lot. Look for the flags. At 9:30 there will be a buffet breakfast of coffee, pastries, and fruit. Drivers meeting will take place at 10:00.
We have constructed a route of 95 miles through Maryland and Virginia, and then Maryland again. The drive can easily be completed in less than 3 hours. Some of the roads are old favorites throughout rural Montgomery and Frederick Counties; others are roads we've never used before but will surely be used again in the future! We've mixed a great combination of twists and turns with long straightaways and lots of elevation changes. Win or lose, we guarantee an awesome drive.
Lunch will be provided at the end location, a restaurant in Frederick MD. This event will be limited to 30 cars. Cost per car is $60, which includes both breakfast and lunch for driver and navigator (plus any stowaways in the back seat!)
For additional information or to register, contact rally@pcapotomac.org. THERE IS NO ONLINE REGISTRATION.