Rally #2 – Fall Foliage in June
Details

Last Updated: Monday, 15 May 2017 08:32
Written by Craig Davidson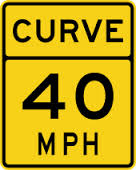 The second rally of 2017 is scheduled for Saturday June 10. We will meet at 9:00 at Merrifield Garden Center, 6895 Wellington Rd, Gainesville VA. After a short drivers meeting we will set out on a predetermined course for a spirited drive through Virginia wine country. The rally will end at Rappahannock Cellars in Huntly VA.
There is a café at the garden center that serves breakfast in case you arrive early. Participants can enjoy wine tasting and lite fare at the winery, but all food and drink are at the individual's expense. Grounds are available for anyone wishing to picnic.
This rally was planned for October 2016 but got rained out. I'm sure the foliage won't be quite the same this time of year, but all we hope for is good weather.
Cost of the rally is $25/per car. There is no online registration. Contact rally@pcapotomac.org to sign up.
For more information about the rally program in general, email dogzmom@verizon.net.