Add Your Co-Pilot as your Co-Member!
Details

Last Updated: Friday, 02 December 2022 10:03
Written by Ron Flax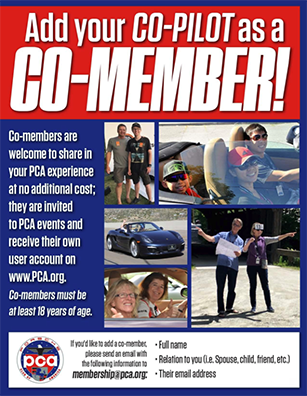 Have you remembered to add a co-member to your account? Co-members are welcome to share in your PCA experience at no additional cost; they are invited to PCA events and receive their own PCA user account on www.PCA.org.
To add a co-member, please email membership@pca.org with the following information:
Full name
Relation to you (i.., spouse, child, friend etc.)
Their email address