PorscheFest 2018
Details

Last Updated: Wednesday, 11 July 2018 22:04
Written by Mia Walsh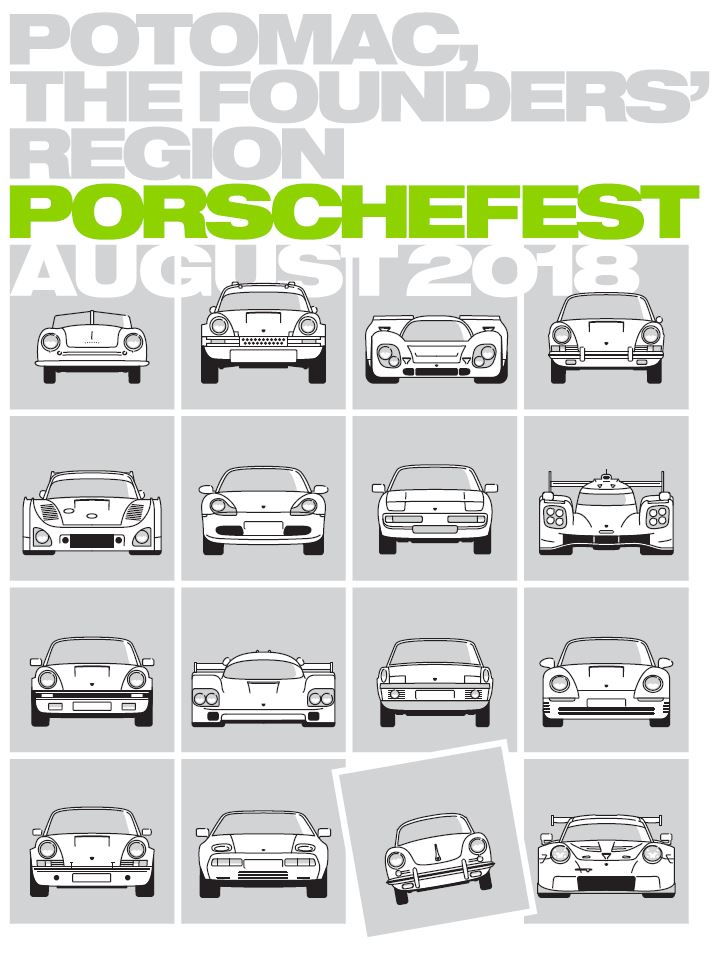 What happens when you bring PCA Potomac members from a wide array of programs into one location? You call the event PORSCHEFEST and have a barrel of fun!
In 2017, we had over 350 members, plus another 200 guests to celebrate our Porsche cars, our PCA friendships, good food and lots of smiles. Sign up now for one of the events taking place August 3-5th at Summit Point Raceway.
If you aren't registered for the Drivers' Education program, consider joining us for the Drive and Dine (Register Here). Saturday August 4, 2018, 9:30 am – late.
RALLY POINT: We will meet up at 9:30 am at the Regal Cinemas Manassas 14 and IMAX parking lot, 11380 Bulloch Drive, Manassas (Parkridge Center strip mall off Sudley Road north of I-66.)
ROUTE: Across the heart of western Loudoun and Clarke Counties into West Virginia. We should arrive at the track before noon. Use this link to register for a box lunch, charity laps on the Summit Point circuit and the BBQ dinner and happy hour
COST: Box lunch $15, Charity Laps $20 and BBQ Dinner/Happy Hour $25 ($10 for kids 5-13, kids under 5 free) , all held at the track. One T-shirt included with each Charity Laps registration, additional T-shirts $10 each.
Perhaps you want to come on your own and celebrate with the world-famous Barbecue Dinner (Register Here) The cost for dinner tickets is $25 per adult and $10 for children 5-13, under 5 is free. This includes adult and non-alcoholic beverages and an Island BBQ with Jamaican jerk chicken, Cuban pulled pork and even more options for our vegetarian members. You may also use this link to purchase additional 2018 PorscheFest T-shirts for $10 each.
There are still a few spots remaining for the Drivers' Education 3-day event – Register Here!
On behalf of the Executive Committee of PCA Potomac, we encourage you to get in your Porsche and drive to Summit Point, WV, and make this event undoubtedly the best PorscheFest yet!