36th Deutsche Marque Concours d'Elegance
Details

Last Updated: Friday, 03 May 2019 12:02
Written by John Truban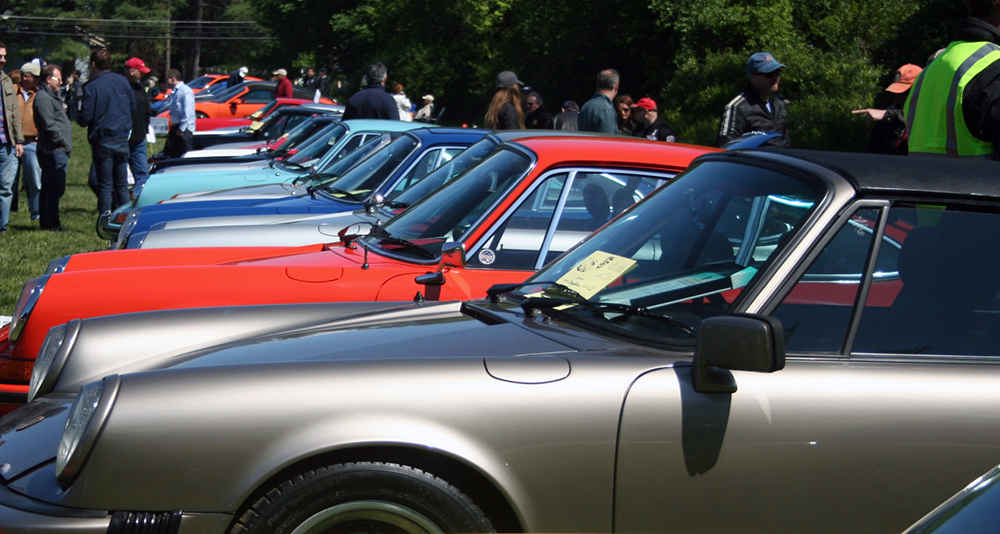 Updated May 3, 2019 - We are informing you that the 36th Annual Deutsche Marque Concours d'Elegance will be postponed until Sunday, May 19th 2019 due to inclement weather. We fully understand that our members have worked very hard to clean their vehicles for the expressed purpose of showing it in a pleasant environment. We also owe a duty to our wonderful sponsors who have generously contributed their money and time to this special event. We look forward to seeing you on May 19th at the same time at Nottoway Park in Vienna, Virginia. Understand that on the 19th, the event will be held rain or shine.
May 5th, 2019
Presented at Nottoway Park, 9601 Courthouse Rd, Vienna, VA 22181
This year's 36th Annual Deutsche Marque Concours d'Elegance will soon be upon us. Billed as the Potomac Porsche Club's premier annual concours and hosted along with the DC Region's Mercedes Benz Club and BMW Club for its 36th year, this is a great time to view some of the areas nicest German automobiles. Bring your Porsche out to the show to compete for awards and to display. The all-day event is complete with car displays, food and merchandise vendors and followed by an awards reception. Porsche of Tysons Corner is our new major sponsor this year and we want to thank them for their generosity and the exciting new plans for the show!
Potomac Porsche Club Concours Chairmen John Truban & Gary Sidell have chosen a diverse and highly qualified group of Judges. The Judges will be scoring cars based on a variety of criteria to include cleanliness of the exterior, interior, engine and trunk compartments, as well as the owner's history with the car and overall impact of the vehicle. We do not score the undercarriage of the car. We have designed the car classes to allow for the widest range of Porsche automobiles to compete and be shown. We are continuing with the Modern Production Class for Cayennes, Macans and Panameras, as well as the Outlaw Class for all Porsches that have been noticeably modified from the original specifications. In addition, we divided up the Modern 911 Class into two classes – Modern 911- 1999 to 2011 and Current 911 – 2012 to current.
Registration is now open, please register here on MotorsportReg.com