34th Deutsche Marque Concours d'Elegance
Details

Last Updated: Wednesday, 29 March 2017 08:59
Written by John Truban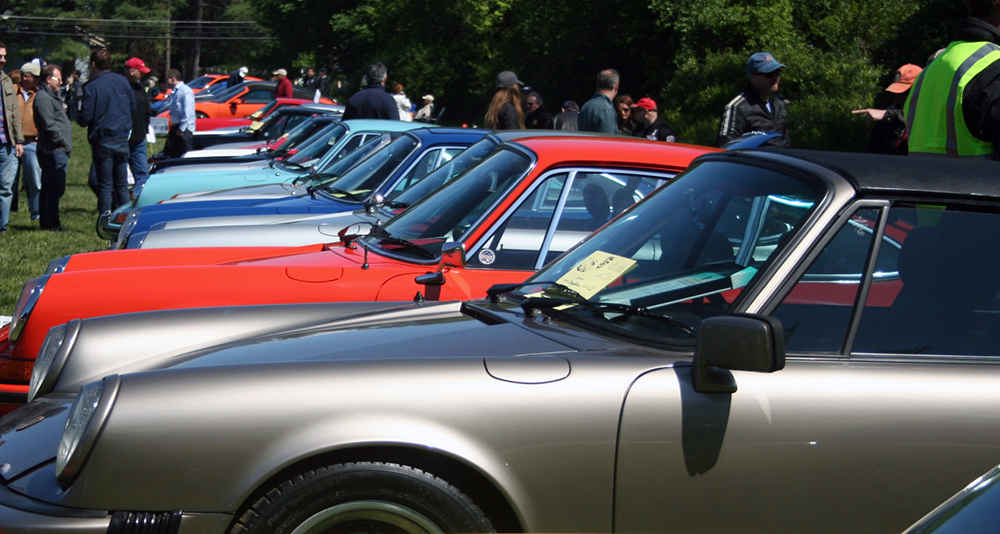 May 7th, 2017
Presented at Nottoway Park, 9601 Courthouse Rd, Vienna, VA 22181
This year's annual Deutsche Marque Concours d'Elegance will be soon be upon us. Billed as the Potomac Porsche Club's premier annual concours and hosted along with the DC Region's Mercedes Benz Club and BMW Club for its 34th year, this is a great time to view some of the areas nicest German automobiles. Bring your Porsche out to the show to compete for awards or to display. The all-day event is complete with car displays, food and merchandise vendors and followed by an awards reception.
Potomac Porsche Club Concours Chairman John Truban has chosen a diverse and highly qualified group of Judges. The Judges will be scoring cars based on cleanliness of the exterior, interior, engine and trunk compartments. We do not score the undercarriage of the car. We have designed the car classes to allow for the widest range of Porsche automobiles to compete and be shown. We have many familiar classes while adding two additional classes this year. We have added a Modern Production Class for Cayennes, Macans and Panameras, as well as brought back the Outlaw Class for all Porsches that have been noticeably modified from the original specifications.
This year's Deutsche Marque will be awarding Class Awards for 1st, 2nd and 3rd places. We will also be awarding five Grand Awards, listed below. The Best of Marque Award will be given to the top scoring Porsche on the show field. New this year, the Porsche Best of Marque recipient will then compete against the Mercedes Benz and BMW recipients for The Spirit of the Marque Award.
Pre-registration is highly suggested as space is limited and this speeds up your registration process. Click here to register.
Top Trophy
The Spirit of the Marque Award – chosen by the Porsche Club, BMW Club and Mercedes Club Chairmen from the three Best of Marque winners. Given to the top German Automobile that best exemplifies the spirit of the Deutsche Marque Concours.
Grand Awards
Best of Marque Award
Chairman's Award
Most Significant Porsche Award
Best Design Award
People's Choice Award
Class Awards
356 All Years
Early Aircooled 911s, 912s & 914s - (1964 - 1976)
Mid Aircooled 911s (1977 - 1989)
Late Aircooled 911s (1990 - 1998)
Modern 911s (1999 - 2017)
924s, 944s, 968s, 928s
Boxster/Cayman
Modern Production (Cayenne, Macan, Panamera)
Outlaw Class (For all Porsches that have been noticeaby modified from original specifications)