Drive, Dine and Wine at Little Washington
Details

Last Updated: Tuesday, 05 March 2019 18:25
Written by Glenn Havinoviski
WE'RE MIXING IT UP! A new facility and a new wine class for the first Drive & Dine of 2019. Our friends at Little Washington Winery have dedicated the Skyline Vineyard Inn to our PCA event on Saturday March 30th. More space, a tarmac-parking pad for us all, and an even better vista from a higher altitude on the LWW property.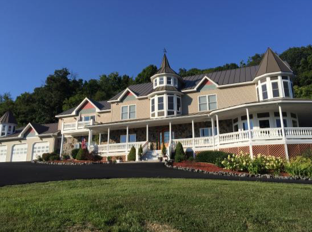 You will take a fun drive from the Brownsville Picnic Area, Manassas, to the refurbished Skyline Vineyard Inn via a favorite route through some of the most scenic parts of Virginia horse country, including Middleburg. At 11am, you'll enjoy an introductory wine tasting session designed to help you select a wine to accompany your midday lunch, delivered to you from another favorite; The Inn at Little Washington
At ~1:30pm, more fun begins with a Wine Blending Class, where you get to be a Winemaker for the day! You'll be mixing and matching single varietals to make your own perfect masterpiece of wine. In the unique wine-blending lab, you'll experiment with your own concoctions.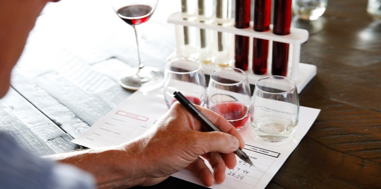 Practiced wine pros will guide you through an in-depth understanding of grape varietals and their flavor profiles so you can create your own masterpiece of wine. Prizes will be awarded!
A fabulous drive, wine tasting, lunch and blending class; all must be sniffed at! You can register at Register at: msreg.com/lwwinery19. This event is limited to 25 cars, so please register and place your lunch orders as soon as possible!
Special Note: Lunch orders are placed upon registration for the event. For Registrations after March 20th, box lunches /backpacks/baskets from the Inn at Little Washington won't be available, but you can pack your own lunch if you so desire!
When: Saturday March 30th, 9:00 am - 3:30 pm
Rally Point: To be provided to registrants
Where: Skyline Vineyard Inn, Little Washington Winery, Washington Virginia
Costs: Wine Tasting + Blending Class: $40 per person
Lunch: Various options ranging from box lunches at $38 per person, lunch backpacks for two ($125) and a picnic basket for two ($175)

Register on MotorsportReg here for this event.