Take a Tour Deep Into the Virginia Highlands
Details

Last Updated: Monday, 24 April 2017 14:53
Written by Glenn Havinoviski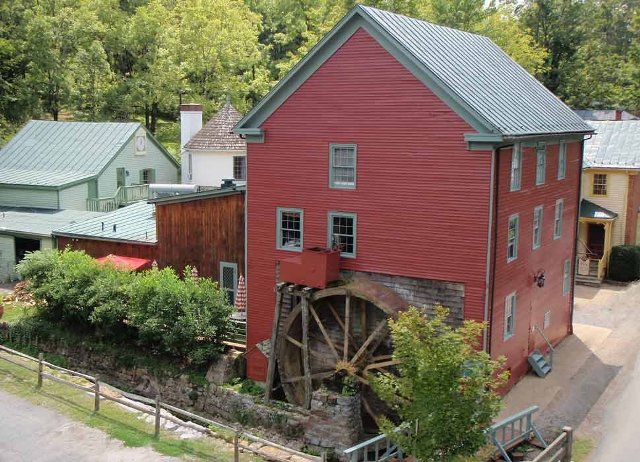 If you love spirited drives combined with a low-key, charming, and relaxed weekend deep in the Shenandoah , for the second year, and based on wonderful reviews, we are going back to The Inn at Gristmill Square on Friday July 21 through Sunday July 23.
We have 18 rooms blocked at The Inn at Gristmill Square www.gristmillsquare.com
The Inn at Gristmill Square is a locally-owned boutique Inn with only 18 rooms available. Prices are very reasonable from $115/night up to $200/night for a bedroom suite. Fabulous dining in a unique setting (you have to see it) and 10 steps away, the Simon Kenton Pub which is an intimate bar hidden within the Waterwheel Restaurant. Call the front desk and reserve a room directly at (540) 839-2231 rather than the web. Note the web will show it's filled up- because our host Alex Lunsford is holding all the rooms – for us
Driving: We will drive approximately 6 hours on Friday from Haymarket to Warm Springs through beautiful roads across several national Forests – Shenandoah and George Washington. We are spirited and safe Saturday we will drive approximately 7 hours from Warm Springs to the highest airport east of the Mississippi, use an amazing switchback road, to Lake Moomaw dam, and back. We will stop for lunch. Rave reviews last year. Peel off when you want. We will always be relatively close by Warm Springs
Dining: We plan an outdoor dinner and Bluegrass band on Friday night at the Inn, not included. Saturday night is on your own and you can go to the Homestead or many fine restaurants.
When: July 21 - 23
Costs: $100 per person attending registration fee covers cost of band, souvenir shirts and bartender service.
Registration: msreg.com/VaHighDnD2017
Please register before calling the Inn to reserve your room. If the hotel is full, there are other lodging options close by – the Warm Springs Inn and the Homestead are very close.