GET OFF-TRACK with the PCA POTOMAC TRAIL RIDE
Details

Last Updated: Friday, 14 April 2017 10:41
Written by Glenn Havinoviski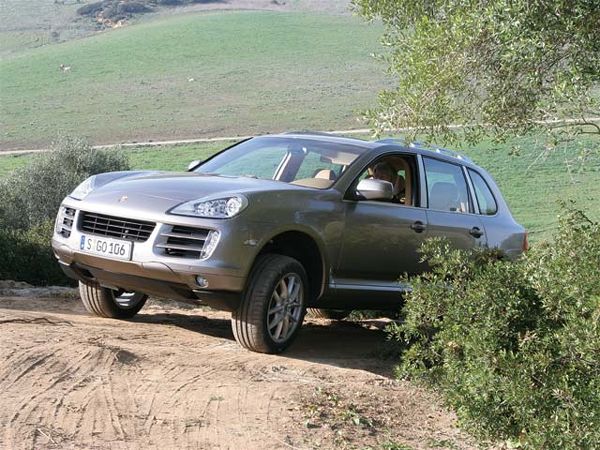 Join us Saturday April 29th, for a combined asphalt and dirt/rock road springtime Off-Roading Drive & Dine Trail Ride event. John Young of Northern Virginia Jeepers Association (NVJA) will lead us up into the Allegheny Mountains for a cookout at Flagpole Knob (elev. 4200 ft) located in George Washington National Forest along the border between Virginia and West Virginia.
This unique event is for Cayennes, Macans and other approved off road capable vehicles and is limited to 10 PCA drivers plus our Jeep Guides. We also have a limited number of seats for Ride Along Passengers to join the NVJA Jeeps who will take them on more "interesting" trails where the Cayennes won't go.
Ride Alongs may also get a chance to drive the Jeeps over a portion of the trail! This tour will include several of the highest points in the Northern half of Virginia, all above 4,000 feet including a couple with spectacular 360 degree views.
All vehicles must pass a tech inspection per the Pre-Reg Requirements and we will be observing Tread Lightly principals. This event is for both Drivers or Ride Along Passengers who want to experience the trail.The dirt/rock portion of the route is well within the capabilities of any Cayenne/Macan and is safe provided all drivers follow instructions as given. The dirt/rock road and is about 7 miles in length (round trip) including a short excursion for a hill decent/hill climb demonstration that will highlight the full capabilities of your vehicle off road. All roads are owned and maintained by the U.S. Forest Dept. Speeds on the off road portion of the trip will be under 15 mph or less, usually much less. NVJA will be providing experienced guides and spotters along with cooking our lunch! Some mud and dust can be expected depending on weather conditions. Minor Clearcoat/Paint abrasions from spring growth are possible, but the trail is quite wide and we will be pruning as go.
At the same time, a small group of NVJA members will be taking a much more difficult route to Flagpole Knob for lunch and they have offered a limited number of seats for Ride Along Passengers. They will be leaving from the same rally point at the same time as us. On a space available basis registered members who would like to ride up to Flagpole Knob with NVJA may do so. They will be offered a chance to drive the Jeep they ride in over some of the obstacles on the route. Only one PCA member per NVJA rig. NVJA ride alongs would meet back up with the main group at Flagpole and ride out with the Porsches.
You can register at msreg.com/SpringOff-RoadDnD2017